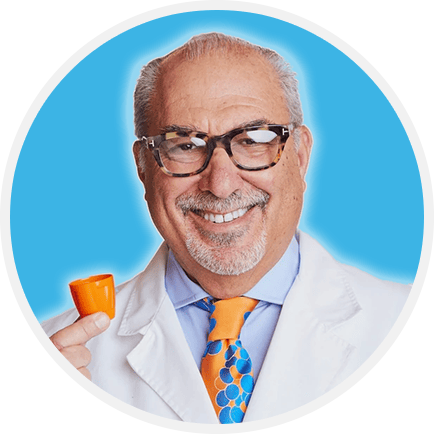 THE DENTIST BEHIND THERABREATH™
Harold Katz, DDS began researching the causes of bad breath in the early 1990s in an effort to help his teenage daughter with her severe and chronic bad breath. Despite brushing and flossing several times a day and using standard mouthwashes, the problem persisted.
A UCLA-trained dentist, bacteriologist and world-renowned "Bad Breath Guru," Dr. Katz rolled up his sleeves and got to work finding a solution. The result was the first TheraBreath™ formula, a safe, efficacious solution for bad breath.