Getting Close on Valentine?s Day without embarrassing Bad Breath
Posted: January 31, 2008
The Day of Hearts is coming again – a time when we celebrate romantic love, cherish it with our special someone, or celebrate the beginnings of a romantic relationship. It is different things for different people. Some of us will have a valentine, some of us won't.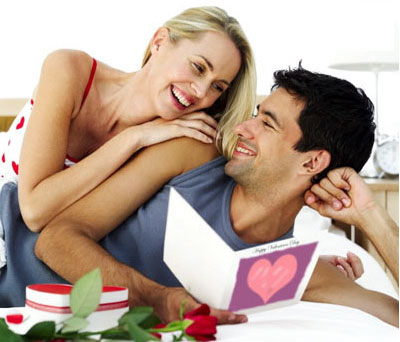 Chances are though, on Valentines Day, we will get close to someone.We will meet new people. Because of this, having fresh breath at all times is very important, because you never know when it's time to get close. How can you have on-the-date freshness if you don't have time to brush?
Be armed and safe with Therabreath Gum and Zox Mints. "French Kiss", the gum used by Hollywood Celebrities is also available.
Why won't regular gum do? Why does it have to be Therabreath? Because most gum out there in the market are sugar-based, and sugar actually feeds the anaerobic bacteria already in mouth. The worse thing that you can do is pop an Altoid in your mouth after you eat – unless you're egalitarian and you feel that the bacteria should eat too.
Now. . . Exactly what do I put in my gum that makes it so great at keeping your breath fresh? Simple. . .
First, I've included Zinc Gluconate. Zinc is a known inhibitor of acid production by mutans streptococci (the bacteria in your mouth that cause bad breath). These bacteria thrive in an acidic environment, so when you neutralize acids you improve oral health (and you help prevent that annoying tinny, metallic taste). In addition, a high level of oral acids is bad for your tooth enamel, so you're helping to keep a brighter, whiter smile as well. Zinc ions also perform an interesting function when they meet anaerobic bacteria - they "clog" up certain receptors on the outer cell wall of anaerobic bacteria, so that that "bugs" cannot create sulfur compounds. (Zinc gluconate is the best tasting of all the zinc compounds which can be used in oral products.) Lastly, Zinc Gluconate (and only Zinc Gluconate) has been proven to restore sour/bitter/metallic tastes. Studies have shown that people with long term taste disorders can experience a rejuvenation of their taste buds after long-term use of Zinc gluconate gum or lozenges. . . (which is what we use in ZOX and all of our chewing gum formulas - as well as ALL Plus formulas.) Second, I've used Xylitol as a sweetener, instead of sugar or Aspartame (Nutrasweet) like so many other chewing gums. Xylitol is a natural sweetener made from the bark of hardwood trees. It is also naturally produced in small quantities in our own bodies. It is a sugar alcohol, with makes it safe for diabetics because the body doesn't react to sugar alcohols the same way that it does to sucrose or glucose (found in most of the popular kiddy-flavored gums, such as Big Red, Juicy Fruit, etc.) Most importantly, it has an interesting property in that it has been proven to fight tooth decay and is the only "sweetener" that does so - the complete opposite of sugar - which oral bacteria use to generate acids, which lead to tooth decay. Simply put, a good amount of xylitol provides a healthy environment for an oral ecosystem. Finally, I've included Oxygenating Compounds, specially designed to work with chewing gum base, to gently bathe your mouth and throat with oxygenating molecules designed to neutralize any and all volatile sulfur compounds, located in your mouth, throat, tonsils, and even in the upper reaches of your esophagus. Every time you swallow, your saliva - now loaded with oxygen and zinc molecules - bathes the back of your tongue, throat, tonsils area, and even the very beginning of your esophagus, a formerly ignored hiding place for anaerobic sulfur-producing bacteria. Don't go out on Valentines without these essentials. Carry your box of chocolates in one hand, your roses in the other, and Therabreath Gum or Zox mints in your pocket. The sweetness of your breath really does effect how sweet a time you'll have with your loved one.